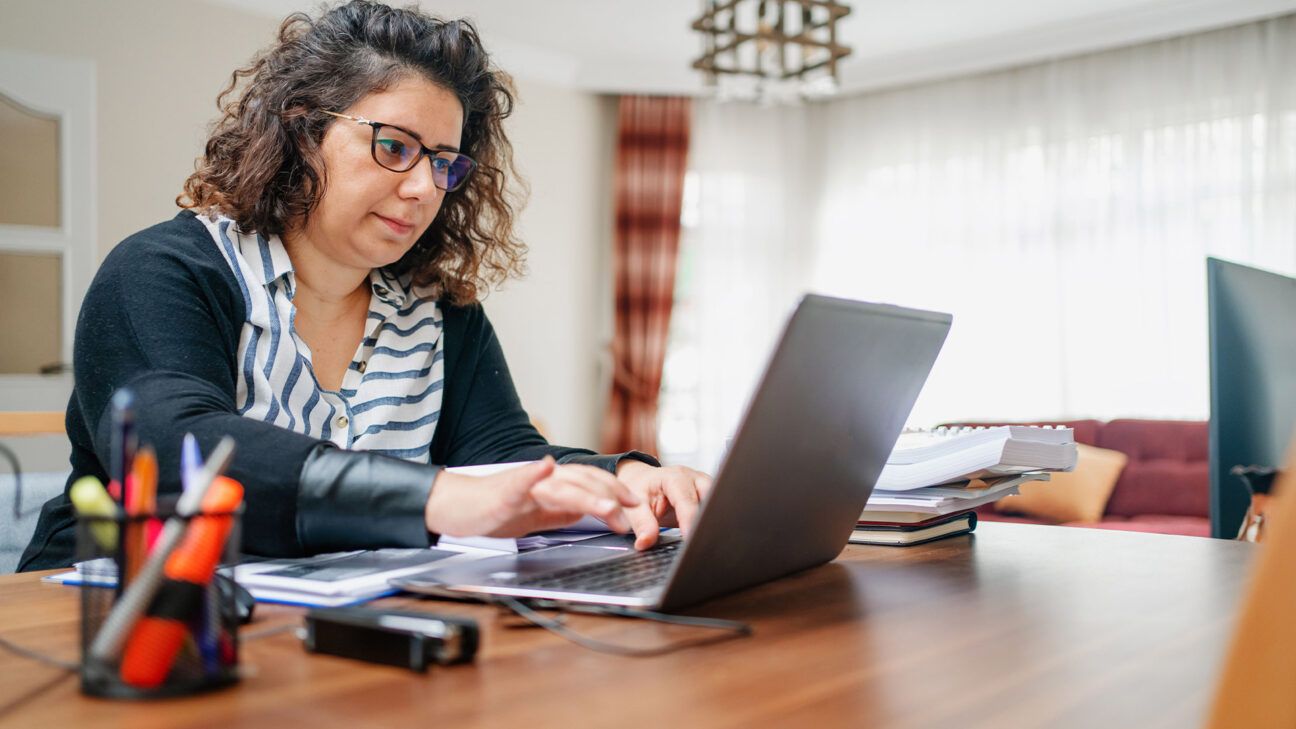 Semaglutides like Wegovy and Ozempic reduce appetite and aid in weight loss and diabetes management. Walmart CEO John Furner's comments about customers buying fewer units of food sent snack shares tumbling.
Furner recently walked back comments, saying customers are purchasing more overall.
Experts say people taking semaglutides may spend money on medications to manage side effects, new clothing that fits, and fitness equipment.
However, doctors say that these potentially "unexpected expenses" are a drop in the bucket compared to the costs of the medications and access issues patients face.
Medications like semaglutide (sold under the brand names Ozempic and Wegovy), have skyrocketed in popularity due to their ability to help people lose weight.
In fact, research from 2021 suggested that a 2.4 mg dose of semaglutide (Wegovy's dosing) could lower body weight when combined with lifestyle changes.
"Anti-obesity medications like semaglutide, or Wegovy, fight the body's physiological anti-starvation mechanisms by targeting the energy regulatory center of the brain, the hypothalamus, and addressing obesity-driven dysregulation in signaling pathways and hormone production," Dr. Katherine H. Saunders, DABOM, an obesity expert, co-founder of Intellihealth and clinical assistant professor of Medicine at Weill Cornell Medicine. "Individuals who take semaglutide generally think about food differently, feel less hungry, feel full faster, and stay full for longer."
And that's how Walmart recently entered the discussion.
In early October, CEO John Furner told Bloomberg that shoppers taking semaglutide are purchasing "less units, slightly less calories."
Business Insider noted that shares of Walmart snacks fell amid the news. Furner reportedly walked back statements in discussions with Morgan Stanley analysts, saying people taking the drug are spending more overall on items like medications to relieve side effects and lifestyle and fitness products.
Prescription drugs that aid with weight loss like Ozempic, Wegovy, and Mounjaro already come with a high price tag (around $1,000 a month without insurance), but people may not realize the cost of taking these medications likely won't end with the price of the drug alone.
"For most patients, the benefits of the medication will likely outweigh most of these concerns, but it's vital that patients understand the costs that could accumulate during treatment," says Dr. Christopher McGowan, a gastroenterologist, obesity medicine specialist, and the founder of True You Weight Loss.
Early anecdotal evidence indicates that food companies are concerned or noticing shoppers taking drugs like Wegovy and Ozempic may be spending less on food.
Steve Cahillane, the CEO of Kellanova (Cheez-It, Pringles, and Rice Krispies Treats), said in an interview with Bloomberg that the business is assessing changes weight-loss medications may have on consumer behavior. In an interview with the Wall Street Journal, Smucker's CEO Mark Smucker made similar comments.
In the spring, the New York Post reported restaurants are changing menus and trimming portion sizes to adapt to customer eating habits amid a rise in semaglutide use, and that drumbeat has only grown louder.
Semaglutide changes appetites. Is it feasible that customers are spending or will spend less on food?
It's plausible.
"It adds up that patients would consume less foods and, in that regard, buying less perishable items fits that story," says Dr. Konstantinos Spaniolas, the chief of the Division of Bariatric, Foregut, and Advanced GI Surgery at Stony Brook Medicine and the director of the Stony Brook Bariatric and Metabolic Weight Loss Center.
However, it's also nuanced — and too early to tell.
"Individuals on semaglutide might spend less money on food because they eat less, but there are so many factors involved — maybe they're going out to eat more or eating higher quality or more expensive foods," Saunders says.
This answer also requires nuance.
First, experts say it's important to discuss the benefits of weight-loss drugs.
In addition to weight loss, a 2023-published randomized control trial of 529 participants with obesity and heart failure suggested that those who took a 2.4 mg dose of semaglutide once weekly for 52 weeks had "substantial improvements" in symptoms and ability to function physically than the placebo group.
Novo Nordisk, which manufactures Ozempic, stopped a study on kidney failure in people with diabetes early because an independent data monitoring board recommended the evidence was strong enough to show it would succeed in helping this population.
However, the side effects and results from the drug may prompt consumers to purchase other items.
Spaniolas says GI discomfort, including bloating and nausea, is a common side effect of patients on semaglutide. Another expert agrees and says additional medications aren't the first-line treatment for managing these side effects.
"For the vast majority of people, it's manageable by lifestyle change," Dr. Angela Fitch, FACP, FOMA, the president of the Obesity Medicine Association and chief medical officer of knownwell, a weight-inclusive healthcare company. "If you drink too much alcohol or eat too much for dinner, you'll feel worse."
Fitch says fried foods like chicken and French fries can also make patients feel nauseous because they sit in the stomach longer.
For patients needing additional assistance managing side effects, medications may be necessary.
McGowan says he prescribes anti-nausea medications like ondansetron (brand-name for generic Zofran), which can retail for around $141 for a bottle of 20 pills.
"Some patients may have severe gastrointestinal symptoms that necessitate emergency room visits, clinic appointments, and the need for IV hydration," McGowan says. "Missed work due to side effects may result in financial impact."
ER visits can cost more than $1,000, according to American Family Care.
Fitch says that having an attentive care team that can adjust dosing and give insights on side effects and how to manage them can help prevent these costly ER visits.
Research indicates that semaglutide and similar medications are effective in helping patients living with overweight or obesity lose and maintain weight when combined with lifestyle changes.
Providers say these changes include physical activity. This need can come at a cost, too.
"They also spend money on fitness equipment and gym memberships because cardio and strength training are critical strategies to preserve muscle mass and maintain weight loss long-term," Saunders says.
Costs of gym memberships vary based on the gym a person joins and the state, but Statista data from 2021 indicates monthly fees can range from $38 in Wyoming to more than $75 in New York.
Fitch says consumers may also purchase equipment for their homes.
"The more you are losing weight, the better you feel, and you may buy a treadmill, Peloton, or hand weights," Fitch says. "I can see a potential for an increase in those things."
Peloton bikes start at around $1,500, plus a membership fee that starts at $12.99 for the app. Prices on hand weights vary but can cost as low as $7 for a set of one, while larger sets can carry three-figure price tags.
Ultimately, Fitch says these costs are typically perceived as investments in health.
"I think the data will be positive on quality and length of life, enjoyment of life, and being active," Fitch says.
For instance, the drugs and increased activity might also reduce costs associated with medical care for heart disease.
A new wardrobe may also be necessary to accommodate weight loss.
"Our patients definitely spend money on new clothing as they lose weight," Saunders says. "One inch on the waist is roughly equivalent to 8 pounds of lost weight."
But Saunders says patients are excited about the weight loss, and Fitch points out, "You buy new clothes every time you gain weight."
Experts share that the most significant hidden cost of semaglutide (besides the drugs themselves) is time.
"Given the supply shortages, patients frequently tell me they are forced to spend many hours contacting or driving to multiple pharmacies to acquire their medications or risk missing doses, which could jeopardize their progress," McGowan says.
Fitch has also noticed this issue.
"To stay on Wegovy is like a full-time job." Fitch says, recalling a recent discussion with a patient whose mother stays home and found the drug for them. "That's not going to happen when you have three jobs and can barely make ends meet. You're not going to call around to five pharmacies to access Wegovy."
And that's a problem.
"These medications are not intended or designed for someone to take the medication to lose 20 or 30 pounds, and then once they lose it, you can stop your medications and move on with life," Spaniolas said. "Once you stop them, the weight usually comes back."
Indeed, a trial of almost 2,000 people published in 2022 suggested that people who ceased use of 2.4 mg semaglutide doses had regained two-thirds of the lost weight within one year.
It doesn't help that insurance will not always cover these drugs for weight loss, and more companies are dropping coverage.
A 2003 law bars Medicare from covering weight loss drugs.
"Without insurance coverage, the cost of the GLP-1 medications is prohibitive," McGowan says. The average retail price of Wegovy is $1,349. It's essential to keep in mind that that number is monthly — every month."
That means a person will spend more than $16,000 annually out-of-pocket on Wegovy, a drug meant for long-term use.
The GLP-1 medications are chronic treatments intended to be used long-term," McGowan says. "Therefore, that is not a cost-effective proposition."
Not everyone can afford weight-loss drugs, and Saunders says that increased insurance coverage, lower prices, and shoring-up supply chain issues are among the greatest systemic issues that need to change.
Fitch says weight bias also plays a role in the approach to these drugs, including insurance coverage.
"We're not asked to prove cost-effectiveness with any other disease," Fitch says. "It's not cost-effective to treat cancer…but we don't let people die. But there's so much with obesity. It's a journey. It's a chronic disease, too."
In the interim, Saunders recommends patients:
Speak with providers about ways to treat side effects other than medications, including eating habits.
Invest in a fitness routine you can sustain, including aerobic and strength training that works for you.
Find a care team that supports you. "Even if you got lucky and lost weight relatively easily, you will inevitably hit bumps in the road during your weight journey, and you'll need your care team to help you get back on track each time," Saunders says.
Spaniolas suggests giving yourself a whole serving of grace about expenses and access.
"You're doing the best you can with what is available to you," Spaniolas says.
Food industry and retail executives and weight loss experts agree that it's possible that weight loss drugs like Wegovy, Ozempic, and Mounjaro may influence purchasing behaviors.
Customers may spend less on food because of appetite reductions and more on fitness products, new clothes, and managing side effects of the drugs.
However, "few people will lament this investment," McGowan says.
Experts say the most significant costs of these medications stem from supply-chain issues that have triggered drug shortages, making accessing them a "full-time job." And that's if you can afford them.
Insurances do not always cover these drugs for weight loss, which cost more than $1,000 per month out of pocket, and more are announcing they will drop them.
Experts share this needs to change so people can access these drugs, which can better health outcomes beyond weight loss, including a reduction in heart disease symptoms.
link